So,... here we go!
Heather is BACK! 2 new open grab bags at $2 each, a new set of photo masks, and a new element pack... plus a FREEBIE! For full details see
here
.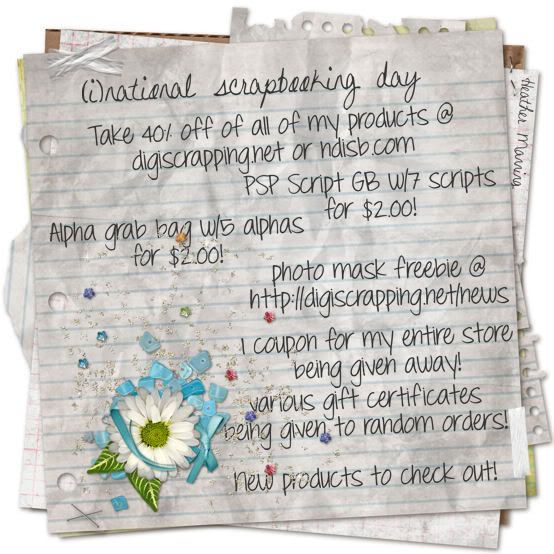 ________
Kristine (and the rest of us) have 40% off at
WenchdGrafix Shoppe
for 24 hrs only on Saturday! And, there are tons of new product!
________
Royanna has a stock up sale going on for Designers in her
store
...
________
Laura has a flood of great new doodle packs, paper packs, and alphas in her
store
.
________
At DSG we've got some goodness goin' on as well...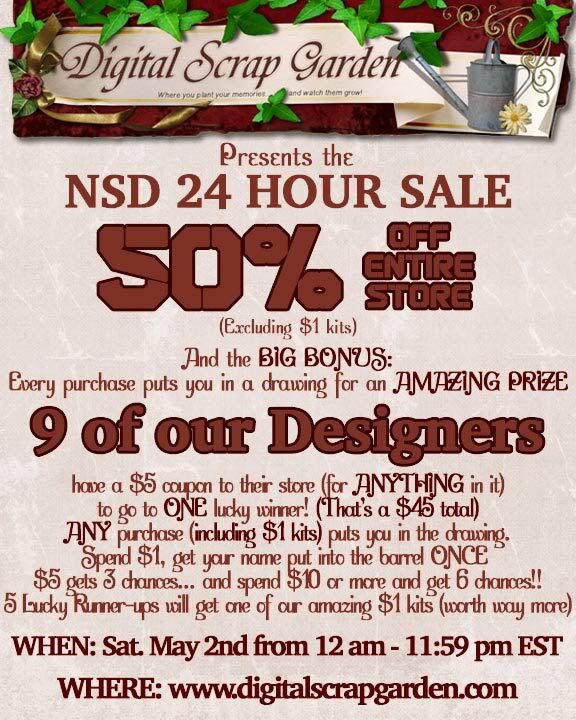 ________
Jana is getting ready to release her new grab bag for May. :)
________
Connie has a bunch of new goodies that will be appearing the the next few days so keep an eye out for those...
________
And, Inspiration Lane has a whole plethora (I've always wanted to use that word! LOL) of activities going on as well as new releases from Kiki!
________
April release
No. 5
a little while ago, and it's still on sale for only $2!! This is a huge kit so you don't want to miss the sale!
________
Title: April Sunrise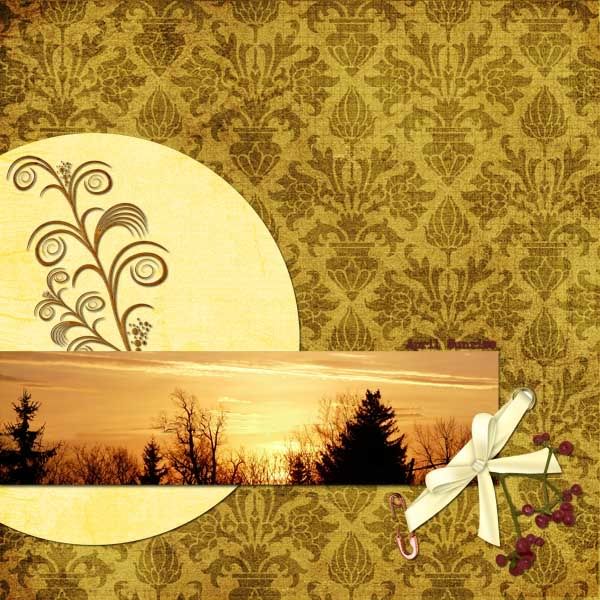 Credits:
Paper and elements from the Autumn Spring Kit by Ladybug Graphix.
Photos by me.
Fonts: Ghostwriter
Product Links:
http://www.digitalscrapgarden.com/store/index.php?main_page=product_dnld_info&products_id=919
-------------------------
I think that covers it for now. If I have time, and can I'll share more tomorrow. :D Gotta' finish getting ready for work so I'm off! If you haven't been by in a while you may want to browse through the last 2 posts for some funny photos and a catch-up on my LOs! Thanks for stopping by, and have a great day!
:)