Please forgive the appearance of the blog. I'm in the middle of trying to re-do it 'cause it was bugging me...
I have a sneak peak of a VERY pretty kit from Designs by Kristine... wanna see?
Title: a mother's love...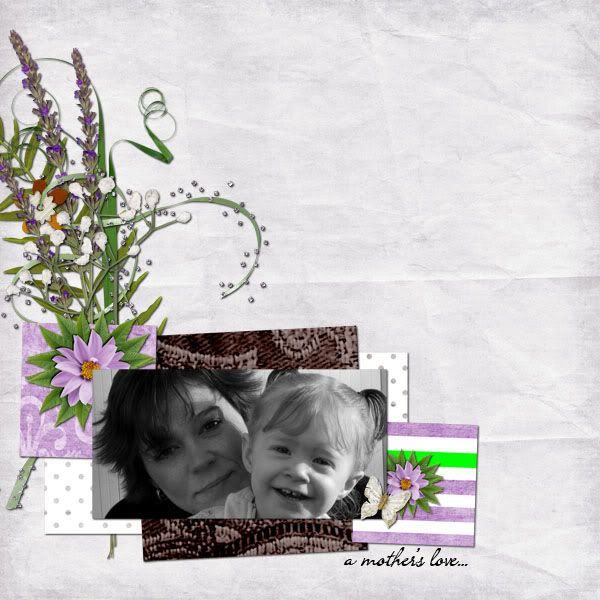 Credits:
Papers and elements from the Taylar's Gift Kit by Designs by Kristine coming soon to WenchdGrafix.com.
Photo by Laura Odekirk. (I believe.)
Fonts: CK Heritage
On another note... I get my data back today!!! Craig was able to retrieve all of it as far as we can tell!! He dropping it all off to me at work this afternoon. :)
Gotta' run for work! Thanks for stopping by, and have a great day!
:)