We had thunderstorms on and off all night which makes for restless sleeping, but the sun is coming out now. Maybe it will decide to stay for awhile... I'm past sick of the constant dreary, cloudy thing we've had going on for the last couple of weeks.
I just watched the cat catch & eat a spider. I swear she is such a dumbbutt. She won't touch a mouse, but put an insect in her line of sight...
I'm hoping to get or two LOs done before I leave for work this morning. I'd like to cap off 1 or 2 kits for my CTs as I have a large new one coming from KT! It's supposed to be country-themed and huge so I should have some fun playing with it! I may even create some QPs for her as the ones I made for Pamela were such big hits!
Not much else to say right now so I'll leave you with the 3 LOs I completed last night. :)
For a multi-photo sketch challenge on SDD: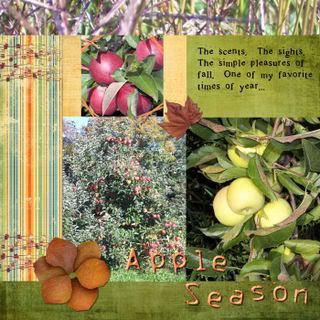 Credits:
Papers from the Vintage Dreams kit by Little Dreamer Designs.
Petit Flower by Laura18K.
Ribbon wrap from Ribbon Wrappies Continued II by Laura18K.
Fiber wrap & leaf by Gina Marie Spaghetti.
Fonts: Trash; SA Cinta
For JulieK's CT - Yet another LO of my newest niece! :
Credits:
Papers, tag, & ribbon from the Romance kit by Julie Kelley Designs.
Fonts: MA Sexy
For Cyndi's CT & a font challenge at SDD: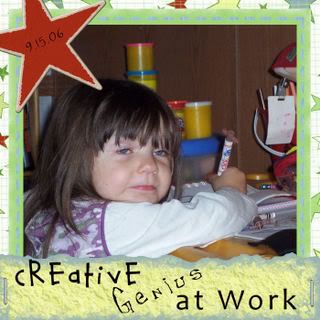 Credits:
Papers & elements from Hank's Kit by Cyndi Wetmiller of Wetfish Designs.
Fonts: MA Sexy; Calvin and Hobbes; Canker Sore; Candara
Please leave me comments! I'd love to hear from you!