Here are some of mine from Christmas day...
Brenden loved his Littlest Pet Shop toys!
He was also fairly excited by his workbooks with various Disney and Scooby characters!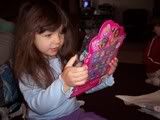 Micaila was VERY happy with Brenden's choice of a Kitties In My Pocket set for her!
Brenden with his sister's new toy camera. He seems to think the lens should point at him! LOL
My sister's kids... Yes, that is my 13-yr-old niece standing in front of an 8 foot tree... Enough said?
Brenden decided the turkey leg had been left on the table long enough...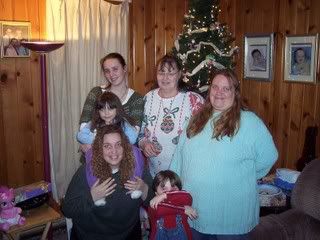 This was supposed to be 3 generations of women, but Brenden just HAD to be in it! LOL
Krys blowing out her birthday candles.
I have more, but didn't realize I hadn't downloaded them from my camera yet! LOL I also need to get copies of Dad's so there may be more next week!
Thanks for stopping by, and have a great day!