Not much to report... still feelin' sneezy, etc. in the mornings and evenings... I think I'm going to start taking my Claritin twice a day to see if that helps.
I completed a 5x7 brag book QP for SBB's Dec Exchange last night: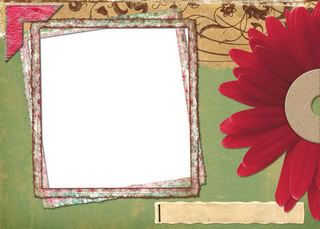 The rather large (and beautiful) free kit was available last Fri/Sat, and all QPs have to be uploaded and PM'd to Shelleyrae by tomorrow in order to recive the download links for the entire exchange set.
------------------
I also created a QP for Heather Manning this morning using her Grungy Christmas Fun Kit and Christmas Charms add-on which she will be offering on her blog shortly so watch for it! :) I used it to create this page as I ran out the door this morning which is why this post is later than the norm...
Title: It's Beginning To Look...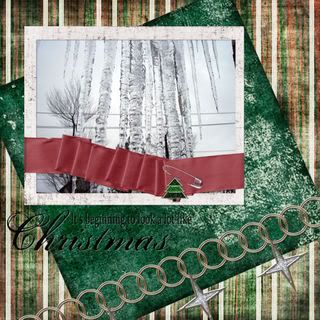 Credits:
Papers and elements from the Grungy Christmas Fun Kit by Heather Manning available at PDW.
Tree and star charms from the Christmas Charms add-on by Heather Manning available at PDW.
------------
Thanks for stopping by, and have a great day!