I managed to get my lancet to work on my calf yesterday morning, and my blood sugar was down to 204. Did you know that Hidden Valley Ranch Original Recipe only only 1gmofcarbs per serving! Several of my favorite foods/drink I've found have few carbs in them per serving, but the Crystal Light Rapberry Mango water flavoring I
REALLY
like has 5gm of carb per serving... Since there are 3 servings per each bottle of water I drink that's out.
-------
Tomorrow I probably won't be blogging as I have to be out of here by no later than 7:30am for my dr appt. I'm seeing an ENT specialist about my parotid tumor. Not sure if the diabetes will cause an issue or not...
-------
I want to share a photo of our newest frog. The first one died after about 24hrs. No clue why either. It was fine at 5am, and dead at 8am... This one is
SO
much more lively though. In fact it took a hopping dive from my hand to my foot just after I took this pic! Doesn't understand the cat would just as soon eat it!! LOL I think I'm gonna name it Fred. I hope the photo gives you a sense of how teeny-tiny this fella is! :)
-------
I have 3 LOs to share...
Title: Christmas 2007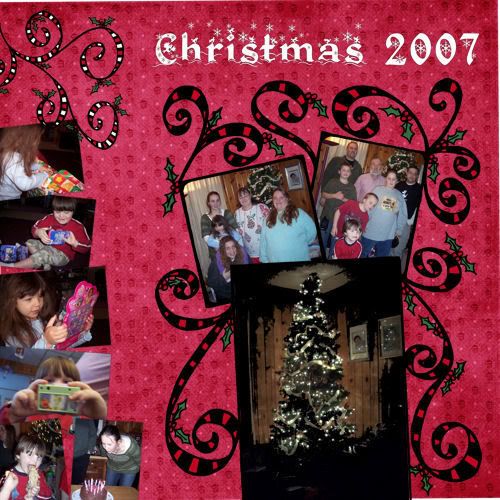 Credits:
Paper from the Hugs, Kisses and Cupcakes Kit by Princess Lala of Divine Digital.
Frame from Peppermint Twist Frame2 by Princess Lala of Divine Digital.
Doodle from Peppermint Twists1 by Princess Lala of Divine Digital.
Photos by me.
Fonts: Kingsthings Christmas
_______________________________
Title: Sometimes I Wonder...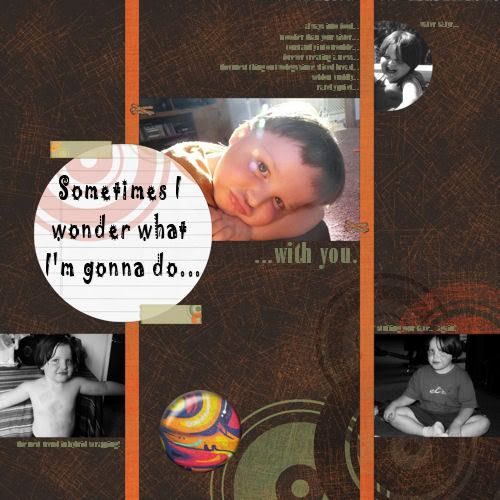 Credits:
Papers and elements from the Sk8r Boy Kit by Purple Frog Pizzazz of Digital Scrap Garden.
Template by me.
Photos by me.
Fonts: Jokerman; June 15
LO completes Starry Night's Lyric Challenge July 2009 at DSG.
_______________________________
And, last, but not least...
Title: Aug 2008 Desktop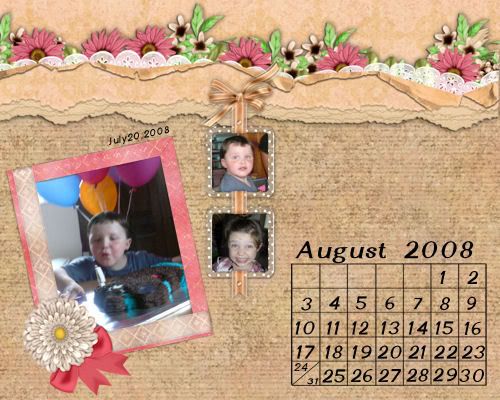 Credits:
Papers and elements from the Strawberries and Creme Kit by Ladybug Graphix of Digital Scrap Garden.
Photo by me.
Fonts: Ginger - Condensed
-------
Do you like that desktop? Great! 'Cause I have it for you as a
freebie
! Be sure to hop by the
Garden Parlor
, and thank Dawne aka Ladybug for allowing me to give it to you! :)
Oh! While you are there be sure to stop in the
Garden
to vote on our Round 1 entries in the Designer Contest. And, check out our
challenges
in the Parlor as well!! We have many fun ones, and new ones are about to be posted for August!
Which just serves to remind... Where the heck has this year gone?!?!? I swear every time I stop to look another week has flown by... I'll have an exciting announcement coming up in about a week or so. Watch for it!
But, now I have to go get the kids dressed and eating, stick myself, eat breakfast, take meds, take a shower, do the dishes, and get to work. LOL Thanks for stopping by, and have a great day!
:)