Title: Sledding with Daddy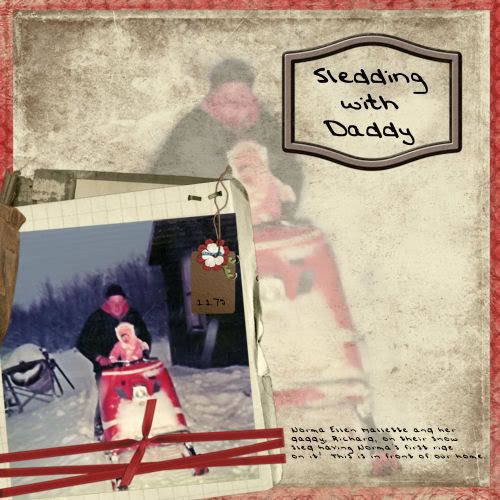 Credits:
Papers and elements from the No. 2 Kit by April Staker of DigiApe Designs.
Photo by ?.
Fonts: FG Crys
This is the fourth LO I've completed using the photos form my aunt so I'm feeling a little better about that project. It helps that my designers have managed to create kits that work so well with these! LOL :D
________________________
Title: Mine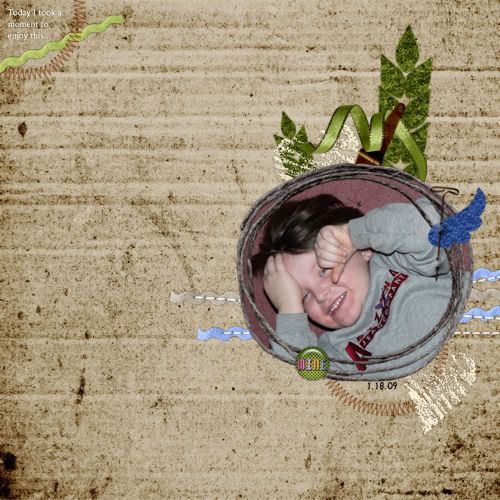 Credits:
Paper and elements from the Just Hearts Kit by Tracy King of Urban Dragon Digital.
Photo by me.
Fonts: Flair
This got Bloom of the Day at Digital Scrap Garden for 1.19.09! :)
________________________
Title: A True Love Story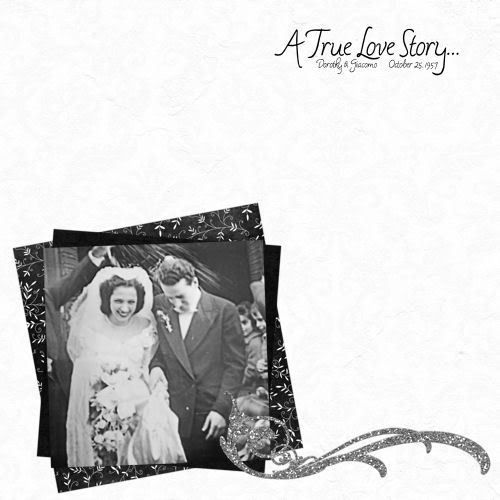 Credits:
Papers and element from the It's A Classic Kit by Kiki Halbert Designs available at Plain Digital Wrapper.
Photo by ?.
Fonts: MA Simple Pleasures
For those who are wondering this is my DH's grandparents. We just lost Grandpa to Alzheimer's in June. They'd have been married 61 yrs in Oct.
________________________
So,... guess what tomorrow is??? My birthday! The first one in a few years where (hopefully) nothing goes wrong! LOL Last year we were dealing with finalizing filing bankruptcy; the year before I can't remember exactly, but think I had some horrible cold; the year before that I had pink eye for the first time in my life - so bad I had to have steriods to get rid of it... Do you see a pattern here?!
Anywho - guess who's getting the gifts??? YOU!!!
At Digital Scrap Garden for 24 hours only my entire
store
will be 34% off with the exception of
Snowy
which will remain at 50% through Jan 31st. :)
At WenchdGrafix for 24 hours only my entire store will also be 34% off! But, wait! The PU templates will remain 34% off through Jan 31st...
AND
, for those of you who were patient waiting for the store to get moved I have another goodie! A coupon! For an
ADDITIONAL
10% off your entire purchase in my store valid until Jan 26th!
Do you want it? LOL Here you go: ScrapsationsalBirthday (Copy & paste for best results! ;) )
'k I've got to run now... Work ya' know... Thanks for stopping by, and have a great day!!
:)