And, right now it is
30%
off!! Stop by to grab
Boys Club
and have some fun!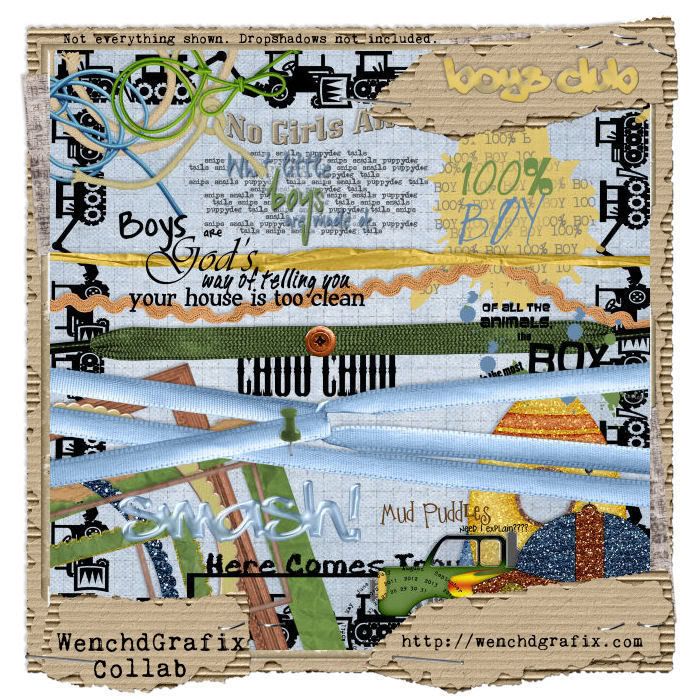 The first ever collab by the designers at WenchdGrafix Shoppe is now available! Filled to the bursting point this boy-themed kit has everything you could want...
30 papers
2 bordered overlays
8 frames
4 strings
14 wordarts
1 template (both in PSD and PSP format)
1 date circle
assorted date markers
1 button
8 ribbons
2 pins
5 ric racs
5 ric rac wraps
5 bows
5 wraps
3 tags
5 toys
_________________________
I also have another LO. I don't start my guest gig with JanaM 'til February, but I'd won this kit as a RAK a while ago and not gotten a chance to play with it yet...
Title: Diva? Who... Me?
Credit:
Papers and elements from the Funky Music Kit by JanaM Designs.
Photo by me.
Fonts: 1942 report; 2Peas GG Mix
Gotta' run. Micaila's got a 2 hr delay for her first day back, and Brenden has to be at the dr at the same time in Watertown. Good thing I have today off 'cause Grampy will have to stay here to drop off Micaila...
Thanks for stopping by, and have a great day!
:)