So I found a "sketch" challenge yesterday that is really more of a template challenge, but either way it worked REALLY well with what I had in mind for Micaila's cake photo and Julie's Birthday Girl kit so I managed to get a LO done last night when I got home! Yeah!
Title: Blow'em Out!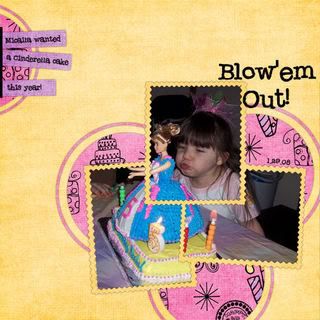 Credits:
Papers and elements from the Birthday Girl kit by Julie Kelley Designs available at Scrapbook Elements.
Template by Karah Fredricks of Blue Flombingo.
Photo by me.
Fonts: CK Typist
LO completes the February Sketch Challenge on Karah's Blog at Blue Flombingo.
-------------
I also wanted to remind you about the Love Song Challenge we have going on over at Heather's CT Blog! Only a little under a week left to enter, and there are some pretty cool prizes!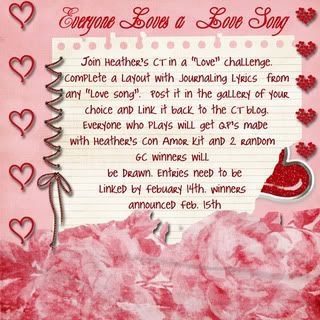 Come join in the fun!
-------------
Not much else to report this morning... Thanks for stopping by, and have a great day!