I managed to get Heather the photos and journaling last night. I also finished 1 LO last night, and 1 this morning. I'll have to finish up my LO for ADSR #11 tonight.
I did it. I bit the bullet, and ordered this:
http://www.abesofmaine.com/item.do?item=PSDMCFZ18S#tabs
I also got an extended life battery, and used a $10 off coupon so that I got both for just under $350 with free shipping. I should have it next week I hope!
I still feel a little guilty as there are so many other things the $ should be going to. But, this camera still uses SD cards where the others I was looking at used either Compact Flash or XD which meant buying all new cards. AND, it uses Li Ion batteries instead of AAs which last longer and recharge better. AND, it has an 18x optical zoom plus 4x digital!! Big step up from my 3x optical plus 4x digital! I really missed the zoom capabilities my first digital camera had.
-------------------
Title: Dreamy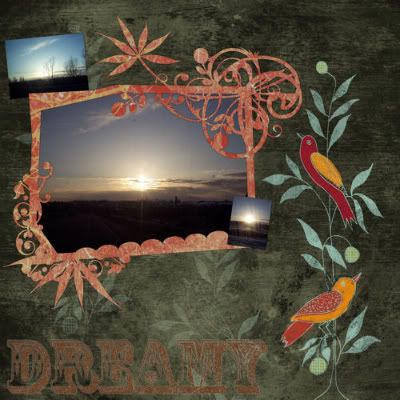 Credits:
Papers from the Pretty Papers - Little Black Birdie Pack by Summer of Sugar Giggles. (One used with frame mask.)
Frame shape from the Swirlygig Pack by Summer of Sugar Giggles.
Dreamy word art from the Dreamy Lemonade Kit by Summer of Sugar Giggles.
Photos by me.
________________________
Title: Summer Fun with Micaila
Credits:
Papers and elements from the Hazy Summer Kit by Paula Phillips of Purple Paper Flowers. (One paper set at 65% opacity.)
Script run on bw photos: In The News by Heather Manning Designs of Purple Paper Flowers.
Photos by my dad.
Fonts: 1942 report (
dafont.com
)
LO completes the Featured Designer Challenge at PPF.
--------------
Gotta' run 'cause I'm at work! Thanks for stopping by, and have a great day!