I didn't do much of anything again last night, and this morning managed to sleep in until... 7:30am... LOL
But, look what I did learn to do this morning!
Title: Male Pipevine Swallowtail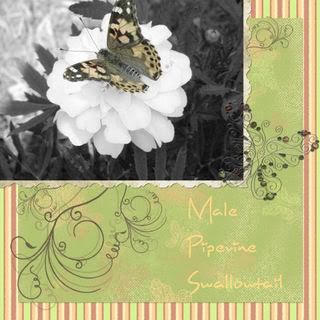 Credits:
Papers and elements from the Metamorphosis Kit by Purple Frog Pizzazz of Digital Scrap Garden.
Photo by my dad.
Fonts: Maxine Script
Thanks for stopping by, and have a great day!