Well, I guess I'm feeling more myself... I finished 1 LO last night, and 2 this morning - 1 for the DSO Color Challenge. I also took the first of the photos for the Ad Challenge LO for DSO so hopefully I can finish that up tonight... If I can get that done there will only be 7 others to finish the 21... I don't think I'm getting to all of them this month, but I did much better than last month! :D
The kids are feeling marginally better. They both still sound nasal most of the time, but the cough has dropped to an occassional issue - and mostly when they're running in circles... Mike must be feeling better because he actually created a list of things he needs to get done today.
I had
SOOOOOO
much fun driving home last night let me tell you... We had our first official snowstorm of the year. Lake effect sucks for those of you who haven't experienced it - the snow drives at you in such away that it is hard to see the road through the flakes. We didn't get much accumulation, but it started 10 minutes before I had to leave work - of course! The drive that normally is done at about 59 MPH was done at an average of 20 MPH in a lineup of traffic... It is an 18 mile drive from home to work on a major road, and not
ONCE
did I pass a snowplow...
-------------
Title: A New Beginning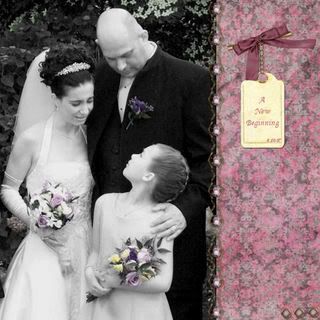 Credits:
Papers and elements from the Silent Memories Kit by Ladybug Designs available at Digital Scrap Garden.
Fonts: Monotype Corsiva


______________________________
Title: The Slide Master
Credits:
Papers and elements from the Tranquill Kitby Flutterby Designs available at Digital Scrap Garden.
Fonts: Meiryo; Mom's Typewriter
______________________________
Title: All Smiles
Credits:
Papers and elements from the Dreamy Mini Kit by Boyerville Scraps available on her blog.
Photo by my brother, Kolby.
Fonts: Porcelain (MisprintedType.com)

It's Jaylin again! LO completes the Nov Color Challenge at DSO.
--------------------

Yes, Andrea, I decided to go the easy route this month - no designing for me, but TY so much for the mini kit to make completing the challenge possible! LOL

Gotta' grab a shower and get to work!

Thanks for stopping by, and have a great day!