Be sure to check out the DSO gals' blogs today for their freebies!
I don't have much to add this morning. I spent last night printing out the 30 digi-LOs the kids chose for Grandma's birthday album. Now to get them cut out and into the album... So - no new LOs today, but I'm sure to have some tomorrow.
I'm currently checking out a website Kristine posted she'd gotten her new blog template at. I'm kind of bored with mine... There are some pretty cool templates there for free, but I don't think I want to mess with it right this second as I still need to get dressed and head out to work. Technical difficulties are not something I have time for right now! LOL
I also need to figure out if I'll be able to change just the header on these as I'd prefer to keep a header with some of my work.
Oh! And, can someone explain to this apparently thick-skulled woman how to make my links in Blogger
LOOK
like links instead of URLs? Even when I try to use the link icon at the top of the post screen they come out as URLs. What am I missing?
Since I have no LOs I'll share a couple more nature photo from 9.29 since you guys seem to love them so much... :D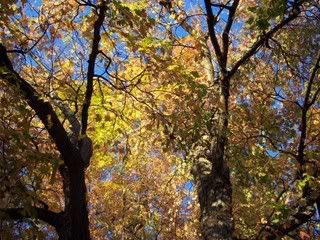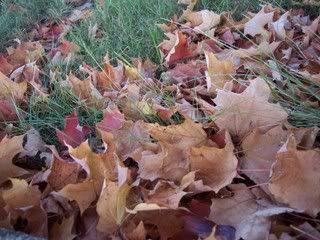 And, this which I thought was a tad bit funny...
Anywho - I'm off to work. Thanks for stopping by, and have a great day!