Today I've decided to offer up another piece of word art...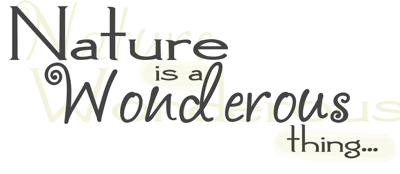 It can be found here:
http://www.4shared.com/file/25753695/239289fd/NatureWord_Art.html
Please, no hotlinking - send people here to grab it. And, don't forget to leave some love here or at 4shared! :)
---------------------------
I'm going to go try to get another couple of hours sleep... I haven't slept well all night, and quite frankly feel like doo-doo right now. Have to work my half-day as usual later on so I may be back to post a bit more later.
Thanks for stopping by,and have a great day!